Our Services
Your Trusted Destination for Dental Services in Sri Lanka
At Dentz Avenue we offer you a wide range of modern dental services in Sri Lanka ranging from cosmetic to restorative procedures but what differentiates us from the rest is the touch of luxury we add to transform your visit into an experience.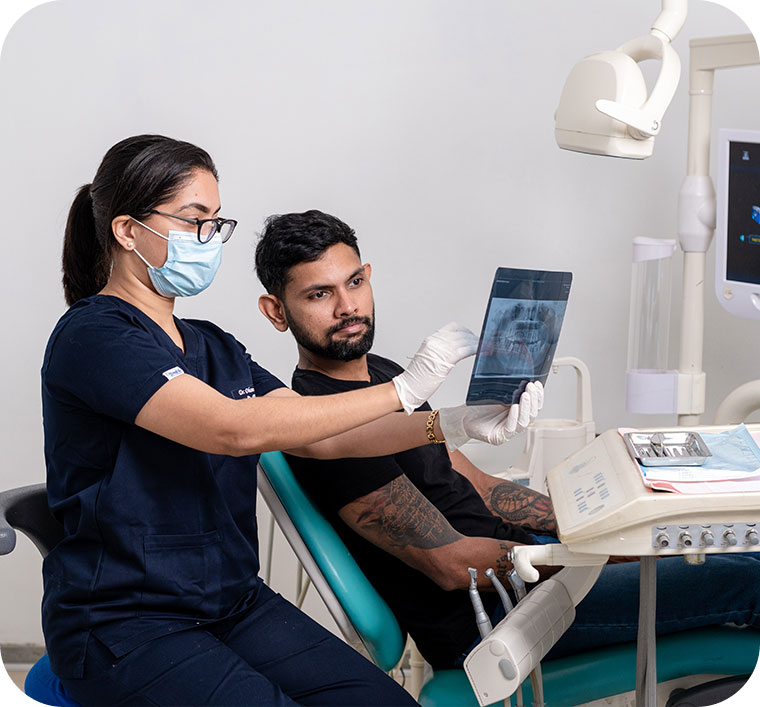 General Dentistry
Cosmetic Dentistry
Dental crowns are the most widely used dental treatment to protect damaged or weaken tooth to improve their form and function.
The teeth whitening procedure removes stains and discolorations caused from poor oral hygiene, smoking, and food substances to a naturally whiter shade.
Smile Design Treatment is a cosmetic treatment that focuses on improving the appearance of your smile through certain procedures.
Veneers are thin layer of ceramic or reinforced resin which can reshape your tooth & improve aesthetics.
Full-arch restoration is an innovative procedure that offers a brand-new smile to patients who are in need of a full-arch rehabilitation to restire functions & aesthetics
Invisalign is an orthodontic treatment that straightens teeth without the use of metal braces. This is a set of custom-made clear braces that cover your teeth and gently pull them into the proper position over time.
Restoration Dentistry