Dentures
A denture is a removable replacement for missing teeth and surrounding tissues. Two types of dentures are available; complete and partial dentures. Complete dentures are used when all the teeth are missing, while partial dentures are used when some natural teeth remain.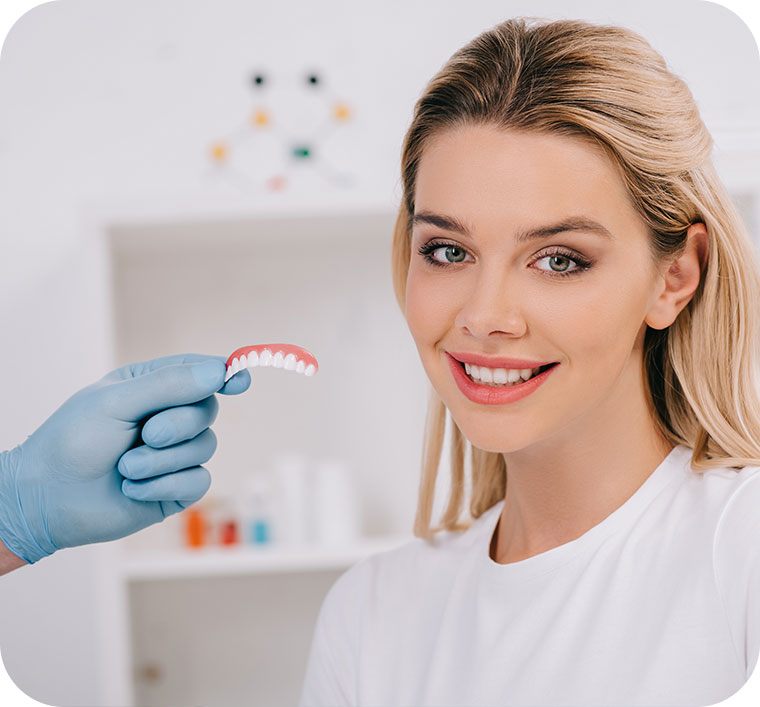 Most frequently asked questions
When missing teeth are not replaced, you are going to harass neighbouring teeth with more pressure while biting, which is not very good in the long run. Neighbouring teeth will tilt into the missing gap and food accumulation can happen. This can affect your aesthetics, oral hygiene etc.
When you're first fitted with dentures, it's normal to experience minor irritation which should fade as your mouth becomes accustomed to them. The period of pain varies. If you've previously worn dentures and now have a new set it may take longer. But normally dentures will not cause any pain unless they have sharp edges.
You have to clean dentures every day. At night remove your denture, clean it and place it in a container of water. You have to take good care of your oral hygiene and make review visits at least once a year.